Stichting Liger Creative Labs
About
Liger Creative Labs is a platform to help create and develop creative media and entertainment projects. Based in the Amsterdam the Netherlands, the foundation seeks to provide structures, materials and finances for developing talent and clever, dynamic and entertaining content.
Current Projects
Lord, We Receive This Cup
We Receive This Cup is a documentary that shows how counter to popular assumptions, the church has been pivotal in developing many of the alcoholic beverages we enjoy today and, by extension, has played a central role in the way we understand and drink it in our modern culture. Working broadly in three parts and from early history to now, by showing the relationship of beer, wine and spirits to the church, the film will uncover the key philosophical frameworks that have inspired us to drink the way we do.
Platform for bringing developing artists to Amsterdam to play and connect with other developing bands.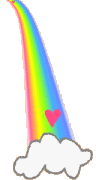 Foundation Matters
Liger Creative Labs is set up to adhere to the Dutch Cultural Governance code.
Board Members
Jacob Kollar (16 May 1980) - Founder and Chair - Having worked in a number of locations globally, Jacob brings nearly twenty years of experience in cross cultural youth work and creative development to the table.
Rachel Kollar (21 October 1979) - Treasurer - Rachel is an experienced manager who has worked for non-profit organisations in Australia and the Netherlands since the late 90s
Joshua de Lange (23 June 1992) - Managing Director and Secretary - Joshua brings the technical and practical experiences he has gained working for non-profit organisations both in the Netherlands and the USA for the best part of the decade.
Liger Creative labs board members serve in their position for a four year term, and upon competion, can be reappointed for another for another four.